Digital adoption for Microsoft Dynamics NAV
Automate how you create documentation and training content for your Dynamics NAV solution.
Easy upgrades · Unlimited support · Automated localization
ClickLearn Inside Help
™
ClickLearn delivers a single solution for creating, maintaining and deploying your customized help-system for all Dynamics platforms including Dynamics 365. ClickLearn seamlessly incorporates your walk-throughs and e-learning content created with ClickLearn inside the Dynamics help systems.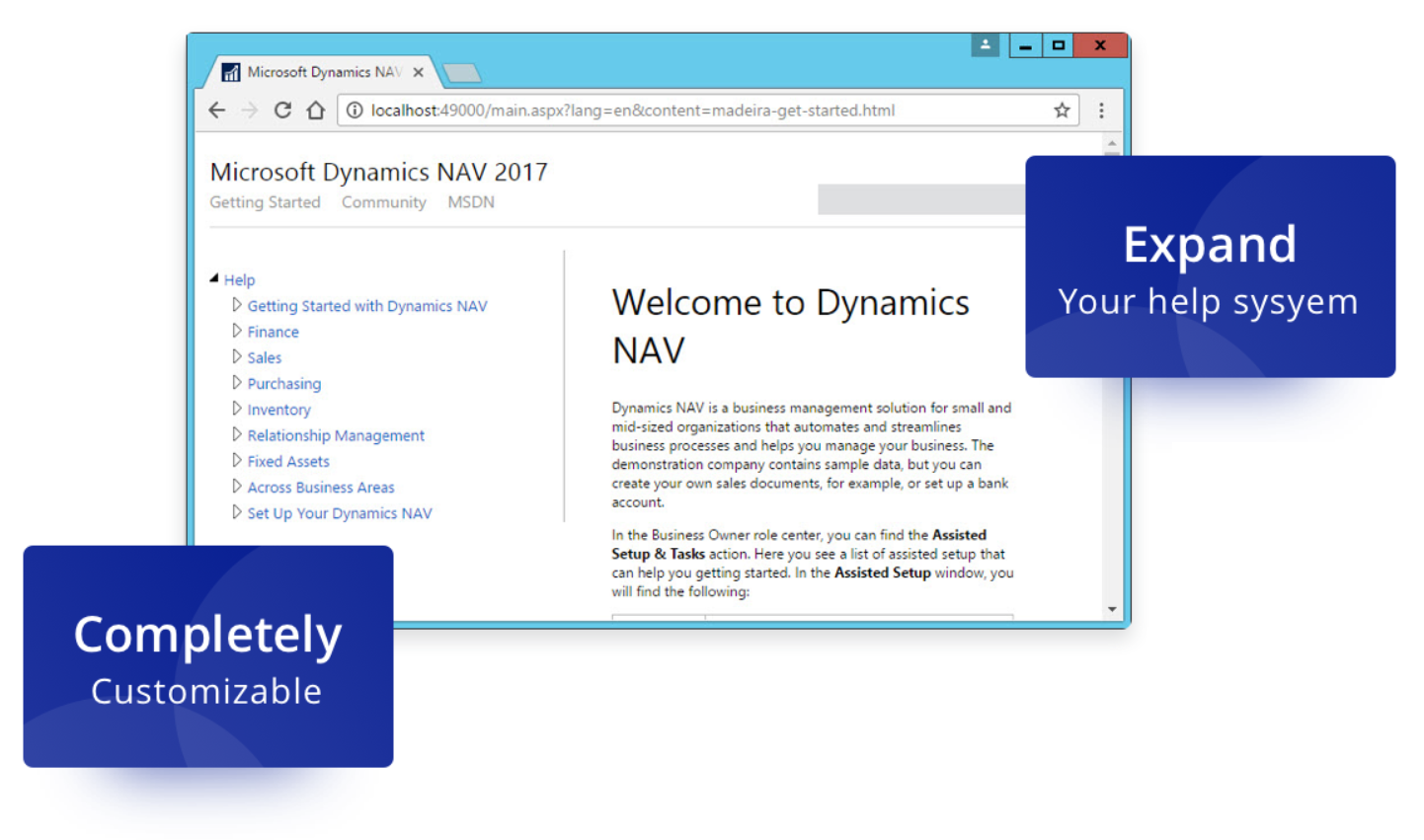 Interested in an easy upgrade to D365 BC?
Use ClickLearn to record your existing processes as a baseline for your current system and then use the Replay feature to identify and address any issues before they arise. The same recording can be reused for communication, documentation, and training in tandem with your rollout so your users can immediately hit the ground running.
Let's make it easy for you
With ClickLearn's digital adoption solution you've got all the tools that you need to effortlessly create and maintain your training and documentation content. 
A complete learning platform
Create documentation faster than ever by recording your processes—not writing them.
Replay
Automatically updating your documentation when changes are made to your business systems
Availability on all devices
Create a learning portal ready-made for all use cases.
Virtual Assistant™
Context aware assistant working on top of the live system, guiding the user.
Effortlessly convert recordings
Converts recordings from previous to newer version with a click of the mouse.
ClickLearn Cloud™
Deliver all your content in the cloud, readily available for your users.
Maintain your corporate identity
ClickLearn lets you fully customize every aspect of your produced work instructions, from video effects to logos, styles and fonts. Using multiple templates, you are able to customize your content to different devices. From IPads to PC's.
VFX
Logos
Styles
Fonts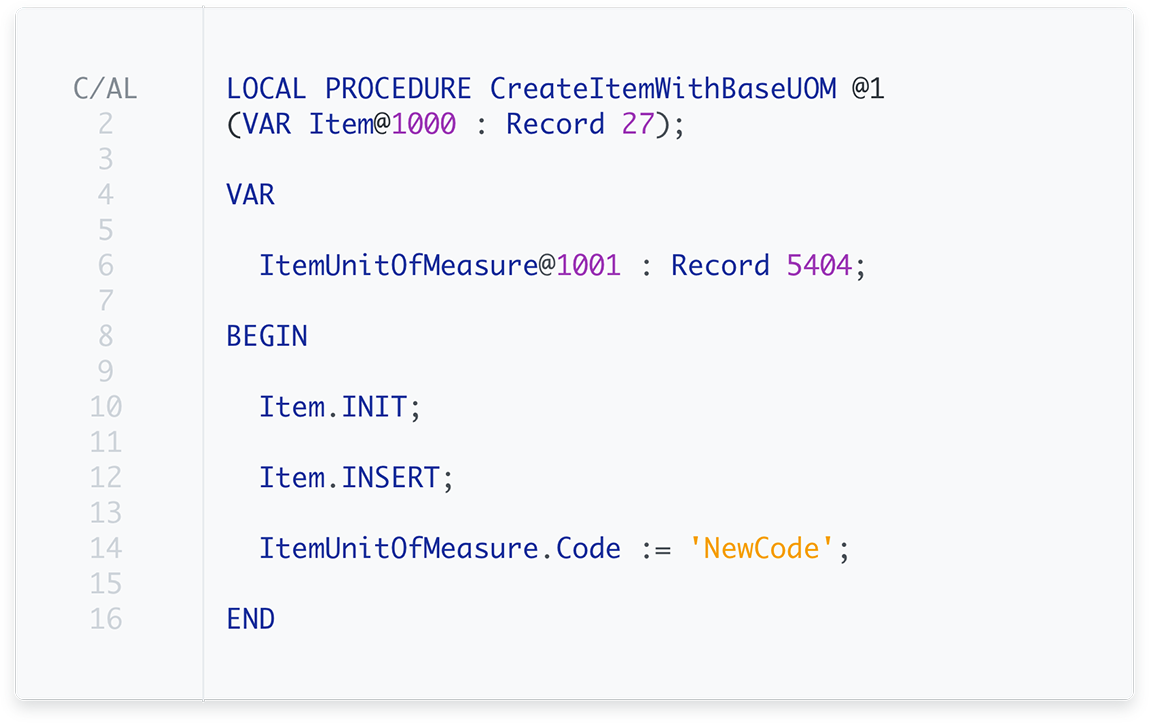 ClickLearn for
Developers
Automatically create structured NAV CAL Test page code
Scripts are compiled automatically by ClickLearn based on your single recording source and delivering high-quality services for your VAR- and ISV-businesses at no extra effort.