Digital adoption for Microsoft Dynamics AX
Deliver superior e-learning, documentation and training in just a few clicks.
Unlimited Access · 24/7 Response · Free templating
ClickLearn is
so much more

than just documentation

The ClickLearn application is capable of a lot more than creating, maintaining, and deploying your valuable documentation
Record
ClickLearn records complicated work processes in popular business software, producing multi-language learning materials available 24/7 from any device.
Produce
Produce your work instructions into 7 learning formats, at the click of a button. Each format is designed to aid learning and training of software users.
Publish
Your work instructions are available 24/7 in your own learning portal, available either from the internet or within your application. ClickLearn performs whenever you need it.
Interested in an easy upgrade to D365 F&O?
Use ClickLearn to record your existing processes as a baseline for your current system and then use the Replay feature to identify and address any issues before they arise. The same recording can be reused for communication, documentation, and training in tandem with your rollout so your users can immediately hit the ground running.
Instant e-learning portal with a single click
Record your work instructions in ClickLearn and add them to collections for your specific user roles. ClickLearn automatically generates an e-learning portal targeting each user with relevant documentation and training material.
This is a fully automated process and the recorded work instructions can be published to anywhere, for example, company intranet on Microsoft SharePoint Server© or to a SCORM-compliant Learning Management System.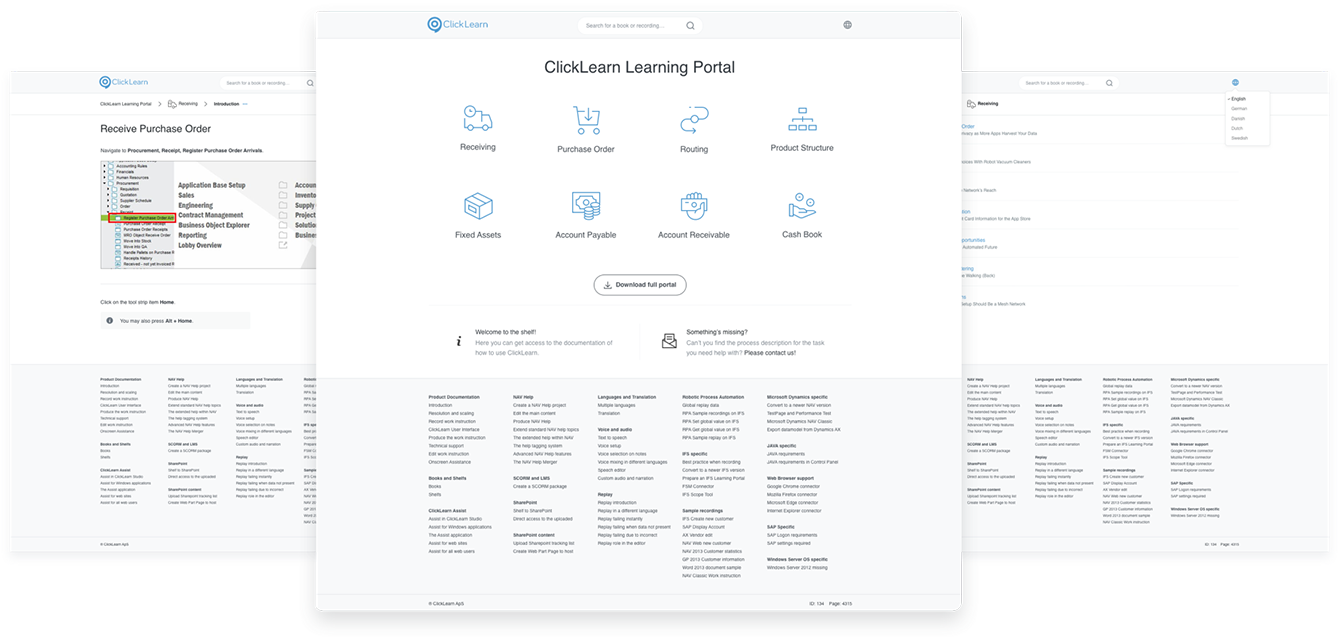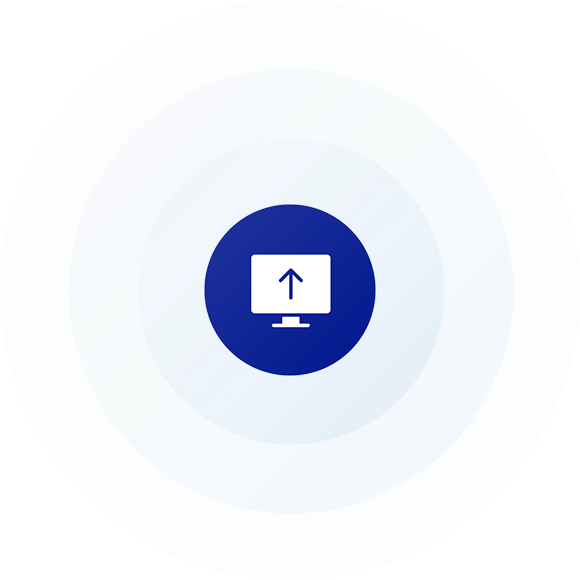 In the ClickLearn Cloud or on-prem
We can store your recordings and materials for you - in the ClickLearn cloud.
However, ClickLearn also offers a number of storage components that allow you to control where you want your data stored on your on-premise installation – whether that is on a SQL-Server, SharePoint environment, or simple file storage.  
We ensure your success with ClickLearn
No one is left behind because we ensure your team have all the training they need to use ClickLearn to it's full potential
Customer Care
Our kind and competent customer care department is always ready to fix any issues
Free of Charge
As a ClickLearn customer you have unlimited free support and training
Self-service platform
Watch instructional videos, engage with other authors and get the latest product updates
Training
Using ClickLearn should be as simple as possible, which is why we train and retrain all your personnel for free.